---
Who We Are
Beth David Synagogue of West Hartford is a Modern Orthodox synagogue located in the Town of West Hartford. Beginning as the West Hartford Jewish Center in 1943, the Beth David of today has transformed into a center of progressive Jewish life while continuing to espouse traditional Modern Orthodox practice. The current building was dedicated in 1954 and a sanctuary was added in 1968.
As a Modern Orthodox synagogue, services are performed primarily in Hebrew with occasional non-liturgical English portions. As a progressive shul, Beth David is inclusive, striving to allow everyone to find a place. Our rabbi is the head of the local orthodox hashgacha, the go-to Orthodox mohel, and teacher to other orthodox rabbis. At the same time, he engages in liturgical and divinity conversations with priests and others. We've shared a community garden with the church next door and participate in various non-Jewish charities and community service events. Our congregation's observance levels go from black hat all the way to secular and open to every part of LGTBQ spectrum. On Friday nights, girls are invited to lead the whole congregation in the bridge service of Kabbalat Shabbat between minchah and ma'ariv. They are all members, though, because our service is traditional, the rabbi is honest and - where halachikally appropriate - accommodating.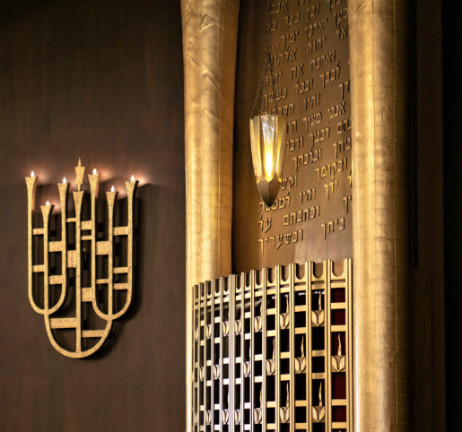 ---
Before COVID-19 shut everything down, we celebrated Purim with a blow-out Star Wars party.
Wed, May 25 2022 24 Iyyar 5782