This Week...
Chanukah Menorah Lighting @ Beth David!
Hey Everyone!
We hope that you are excited about the start of Chanukah this week! Over the past few years, Beth David has tried to give our children the honor of lighting the chapel's menorah at daily mincha. Please use the link below to sign-up for an evening that works for your family so that we can continue this new tradition. Mincha is around 4:10pm and lighting the menorah will be at around 4:20pm.
Chanukah at Beth David Sign-up Sheet
Thank you in advance for having our children brighten the holiday for our community!
Best,
The Beth David Youth Committee
Beth David Synagogue Chanukah Party
Please join your friends at Beth David for a holiday afternoon and early evening of holiday fun, food, and games. We will kindle menorahs (bring yours to shul if you wish), enjoy a little holiday dinner, and play some games of family-style Bingo.
When:

Sunday, December 17, 2017 at 11:30 AM EST

Add to Calendar
Where:

Beth David Synagogue
20 Dover Road
West Hartford, CT 06119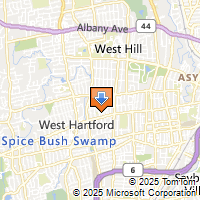 Driving Directions
Contact:
Sharon v. Lieber
Beth David Synagogue
860-236-1241
office@bethdavidwh.org
New Year's Eve and UCONN Basketball
UCONN vs. Memphis
Each seat is $15.00 (these seats regularly sell for $26.00). Please let Rabbi Adler know by Decemer 18. We need fifteen seats sold to confirm the group. No money will be submitted until after the group is confirmed.
Please notify Rabbi Adler if you are interested.
Welcome to Beth David!
Check out the Jewish West Hartford Video!
We're glad you found us.
Beth David is the largest orthodox synagogue in the greater Hartford area. For more than 70 years we have been a center of Jewish cultural and spiritual activity for hundreds of families, thousands of people and untold numbers of visitors and friends.
Members come from all over the world and from diverse Jewish traditions to form a friendly, committed and engaged congregation. We are proud to be part of a thriving and energetic Jewish community in a remarkable town astride the Red Sox/Yankees divide (our Rabbi, a Braves fan, is above that fray), convenient to Boston and New York, home to renowned research, education and medical facilities, with urban amenities and rural tranquility all within easy reach.
If you're planning a visit, please be in touch so that we may welcome you and show you what our community and synagogue have to offer. Click here to let us know when you'll be in town. If you're already local, please fill out our contact form to the right. We look forward to meeting you!
More About Us
In the meantime, we welcome you to take a look at this film clip to get another glimpse into what we are all about here at Beth David. The Making of BDS Welcome Video.
We are all "Jews in progress"
Our ritual committee members stand ready to connect you with whatever Jewish learning interests you have. Strengthen your synagogue skills, learn Torah or Talmud, find a study partner or a mentor. Contact Galya Greenberg to get started.
Calling All Curious Jews...
On August 12, we challenged Rabbi Adler in our third Al Regel Echat program. "On just one foot", the Rabbi answered pre-submitted questions from congregants. Read more at "On Just One Foot"...
Thanks to Rabbi Adler for his deft fielding of over 20 questions last Shabbat for our third "Al Regel Echat". A rapt audience heard the Rabbi extemporaneously speak on issues relating to Jewish views on everything from the resurrection of the dead, the responsibility of the criminally insane, potential changes in our mechitza, modesty expectations for men vs women, the Crown market, killing of terrorists, the Chief Rabbinate of Israel, and whether someone can FaceTime or Skype in participation in the minyan and even more. Many more congregants swarmed the Rabbi afterward to ask more pointed questions and witness him give "Speed Sermons". Don't wait for next August to find out what you've been wondering - Rabbi Adler is always available to connect!
Interested in Sponsoring a Kiddush?
Interview with Rabbi Adler
West Hartford Community Television: View "Journeys with Jeff" December 2016 interview with Rabbi Adler at Beth David Synagogue.
Thu, December 14 2017 26 Kislev 5778